Quick story.  And when I say quick, you know for fact this is going to be anything but. It's going to be long-winded, it's going to be melodramatic, and it's going to be 10 minutes longer than necessary.
No worries though,  because nothing has changed since you last checked your Instagram except:
Your "friend" is drinking a glass of beer.
Your "friend" is drinking a glass of wine.
I'm a recovering alcoholic and I hate these "friends".
Your "friend" really hates Donald Trump so they share a meme calling him a misogynistic, xenophobic, putz.
Your "friend" really loves President Trump and they share a meme calling the other "friend" a "Whiny Liberal Pussy".
And there are a bunch of pics of someones fucking kids, dogs, cats, and some quotes about being positive or some shit.
Needless to say, you've got a minute or two for a cool little tale.
Anyway, not so quick story from about 12 hours ago.
Many of you who I have the pleasure of being Facebook friends know  I've been running again…
You want to know why I post my runs on Facebook? Not for some shit like "if I share X amount of posts, I receive a  coupon".  Even though I do get 40% off Under Armour every once in a while.
I do it because it pisses a friend of mine off.  I know for a fact there is one person who legitimately gets all hot and bothered every time he sees it.   He even confirmed it via a text one night.
And I so get off on that!
I may go for a run tonight just because…
I'm such a spiteful, cheeky cunt.
Anyway, it's more of a "spirited jog" really. I sustained injuries to my Iliotibial Band and my Iliopsoas last year and I'm still "in recovery".  Essentially, the side of my leg and a muscle whose origins are just alongside my belly button are absurdly tight.
And let me tell you this, the latter, well, yeah, there is no greater hell than having a massage, from an attractive woman, who is alleviating this massive pain, all while having to fart. And folks, where did I say this muscle originates? Oh and friends, for some reason on this day,  the air coming out of my ass was worthy of Auschwitz.  Yeah, I said it. And I'm also owning the fact it was that goddamn bad.
Anyway, I can only jog. While jogging through the village of South Glens Falls, NY last night, I see a young lady and her dog. Instant thought, look graceful. Instant reality, I'm as graceful as, well…
Let me say this about the "flightless bird", sometimes your hands go a little numb and you need to get blood pumping into them again.
Needless to say, here comes the 5'6 flightless fucking bird.  She heels the dog, which he (it's a he) does perfectly. The young lady looks up and smiles proudly, as she should.  Cute dog, cute girl, I'm a fan of both, I reciprocate the smile. And I nailed it.
You know when you just crush a smile? Well, I sure as shit just did and you know what?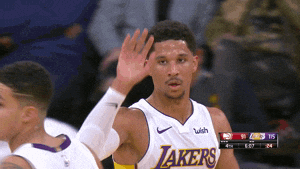 Anyway, fast forward 2.11 miles and 19 minutes and 47 seconds later. (I'm so goddamn slow and it…whatever) But I have permagrin like  Hippie Keith one hour into a Phish show and a piece of paper on his tongue.  My grin is not satisfaction due to my "end of the day jaunt".  My grin is because I'm about to post something that will cause someone to curse my name.
Oh it's such a glorious feeling, I highly recommend it.
Then, I see a car pull up along side of me. It's a lady with her arm out waving me down.  I say a quick "Our Father" it's not any of the 13 girls I've blogged about and lean in to see since my eyesight has gone to shit.
It's her. The girl from before.
And yes, I'm like: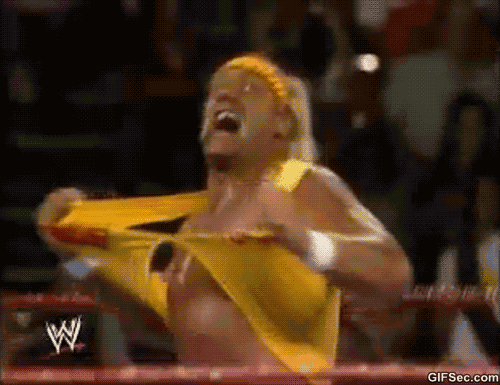 Then it dawned on me…Oh no!
I literally said "Oh no!"
Because the "Cute girl with the cute dog", is now just the "Cute girl".
"Hey, remember me?" she shyly inquired.
"Remember, I've been thinking about you for a solid 2.11 miles"…Ya, I didn't say that. Why?
"Where is he?"  I quickly retorted.
"I don't know!" She replied with horror behind her eyes and terror trembling in her voice.
Now, this is all happening right after running…okay, jogging, the excitement of infuriating a friend, and spiking a smile like it just won a Super Bowl. Now,a cute girl and her cute dog are in need.  I say that to say this:
Did I respond this way because she was cute?
You bet that sweet ass of yours I did!
RAPID FIRE:
"What's his or her name?"
"It's Ozzy."
"Great name."
"Thanks."
"We got this, meet me down the hill at the path."
"Oh no, you don't have to do this."  She's scared and I'm a sweaty guy in a bright blue North Face fleece. I'd say no to me too.
So, what did I do? Only delivered the single greatest line of my life!
"Yes, I do."
If Nicholas Sparks is reading this, his skinny jeans just got tighter.
Yeah, I gave her hope. And that was a pretty badass moment. Which I discovered was about to be trumped (ugh) in about 43 seconds.
She went to turn her car around and I started to jog down the hill.  Remember how I just said 43 seconds? (Of course you do, it's literally words ago.) Well, it was more like 17. Odd numbers are just funnier. Don't know why.
I heard a ruffling in the woods to my left.  Said a quick "Glory Be" that it wasn't a rabid cat, looked over, and there he was.
"Ozzy", I somehow exhaled out of my "holy shit moment lungs".
He comes right over. No shit, walks out of the woods right up to me. Stops, I give a quick "hey fella". Pick up the leash, look up, see her in the car, yell, "hey!" and hold the leash above my head like I found fire.
Now, I couldn't see shit, but you bet your sweet ass I could see her smile from a solid 25 yards away.
And, well, I can just describe the next moment as…well…
Nicholas Sparks just grabbed some tissues and lotion.
Seriously, I felt this urge to go chop wood and grow a mustache.
Now, in hindsight, I totally botched my opportunity to walk up and say.
"I believe this is your dog miss."
Instead, it was more like,
"Holy shit! That was so cool!".
And then my glasses-less face came to discover that this perfect, serendipitous moment just happened with a girl…
Goddamn it…a girl that IF she was 18, it was because her birthday was yesterday.
The most superhero moment fucking ever, and well, of course, right?
She was overjoyed, relieved, and on the cusp of tears.
I shook her hand introducing myself, because well, it's nice to know peoples names, and headed home.
When I got home, I pondered for a brief second what just happened.
Now, I don't know if you can tell, but I believe in God.  At that moment, I reflected what just transpired, looked up, smiled and said,
"Thanks, man.  That was pretty goddamn cool".
Then you realize you just had a front row seat to:
Seeing someone proud.
Seeing someone frightened to death.
Seeing someone inspired with hope.
Seeing someone euphoric.
Meanwhile, she brought this douche who gets off on letting his friends know he's running… jogging…
She brought him grace.
And ya, I'm thinking it too…
I wonder if she has any older, psycho sisters?
-k